Products
Proudly serving quality mixes at affordable prices.
Manufacturer of the best frozen drink mixes for your bar, restaurant or frozen drink machine rental business.
HIGH QUALITY EASY TO USE MIXES FOR FROZEN DRINKS AND MORE.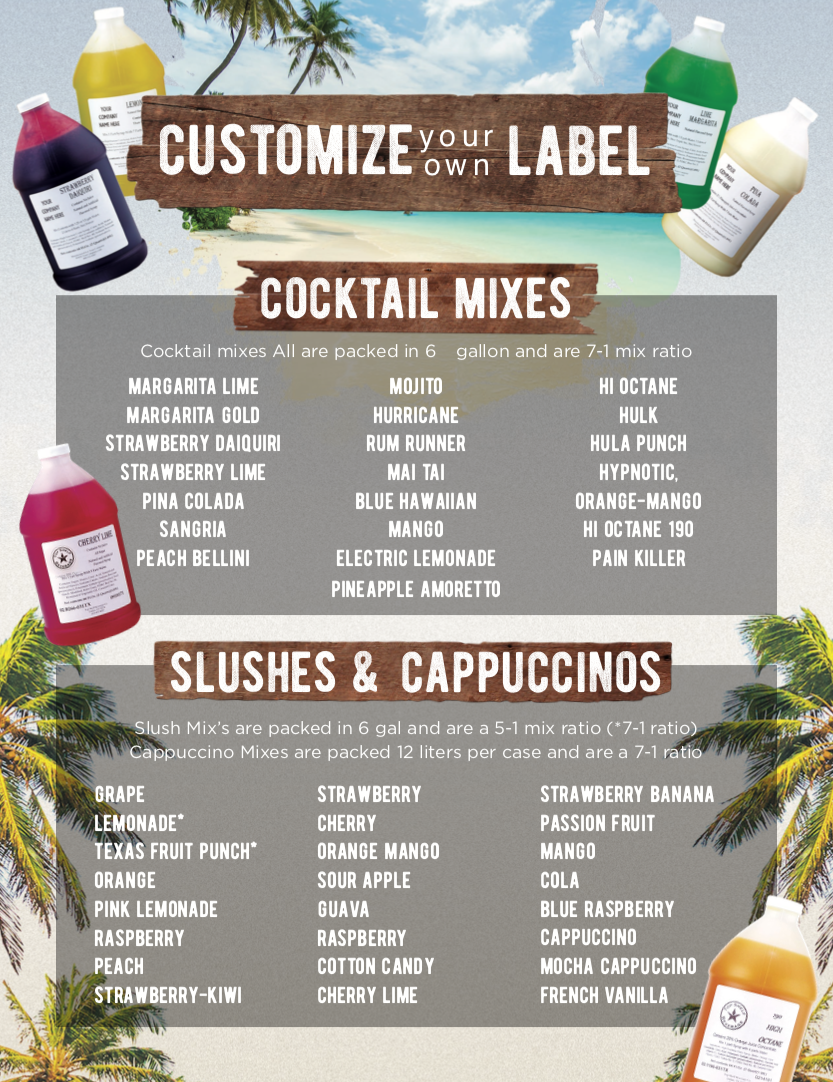 Our Drinks
We take pride in the drinks we develop and deliver with our foremost priority on customer satisfaction.  Our hand-crafted cocktail mixes, drink beverages, and frozen recipies are made using innovative solutions and techinques.  The secret of Top Shelf's success is in our 35 years experience.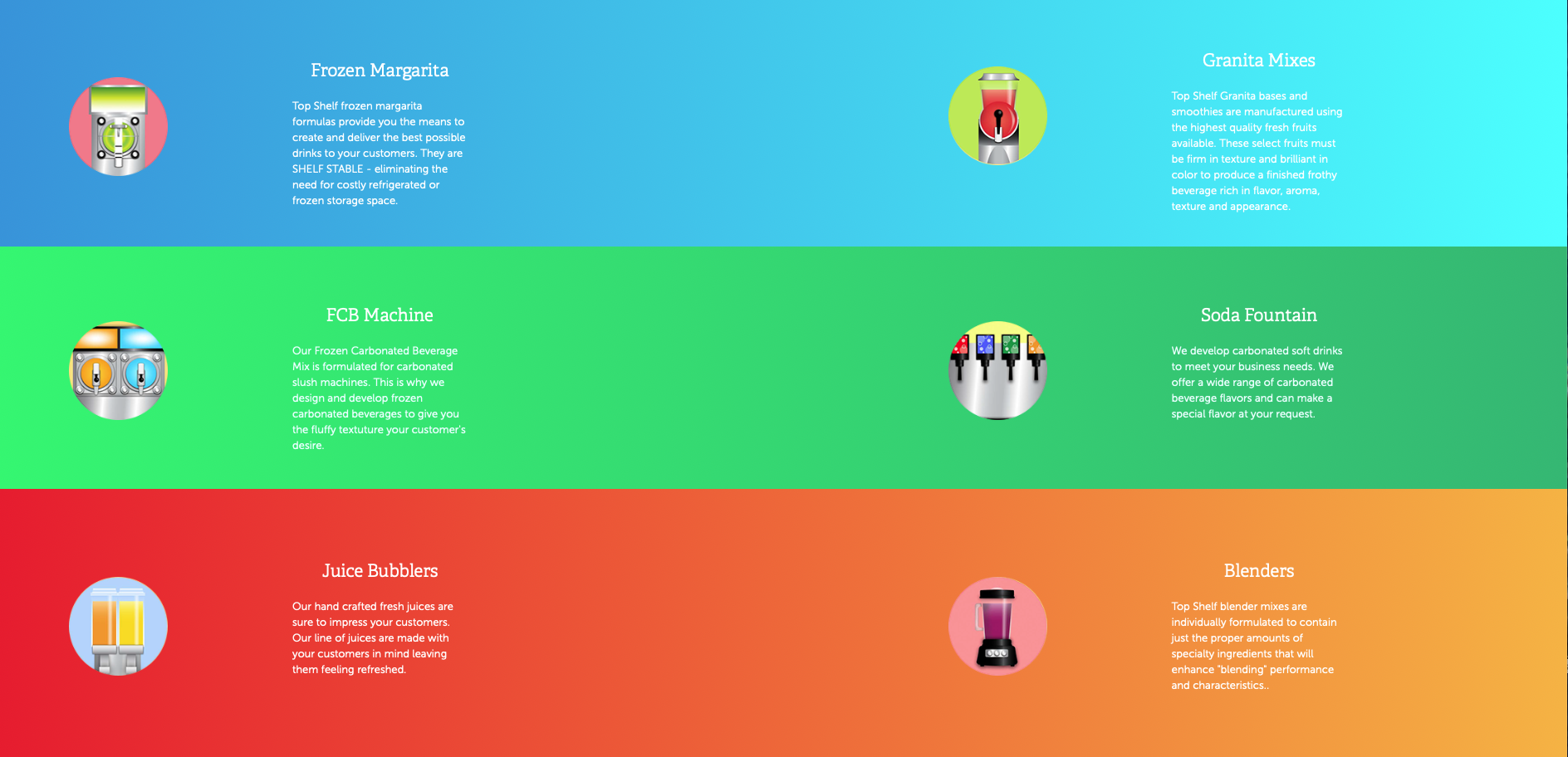 Contact Us
For information through email please fill out this form and submit.
For Immediate contact CALL: 214-837-8057
Dallas, Texas 75234